Where to find user documentation and tips
Tooltips
Short information can be found in the tooltips on some of the features; you can click on the "i" tooltip available in the tab.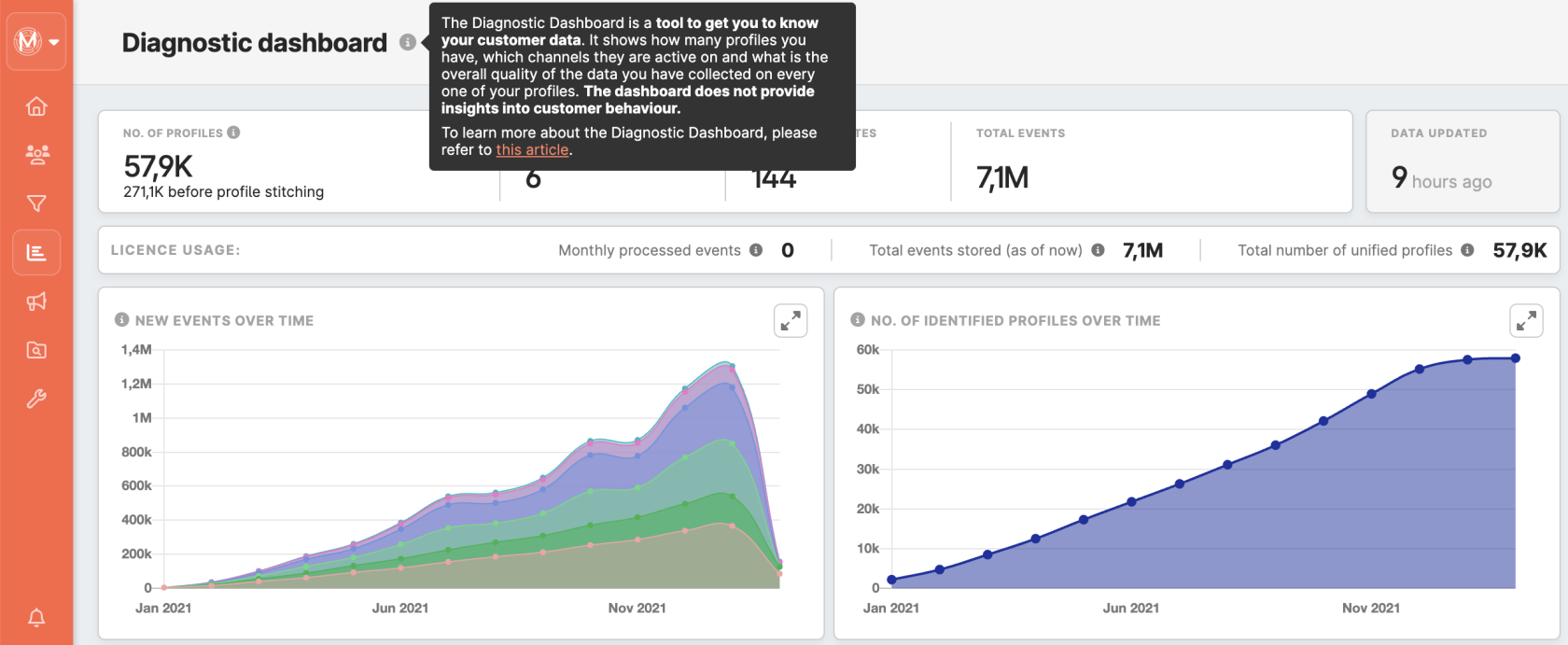 Knowledge base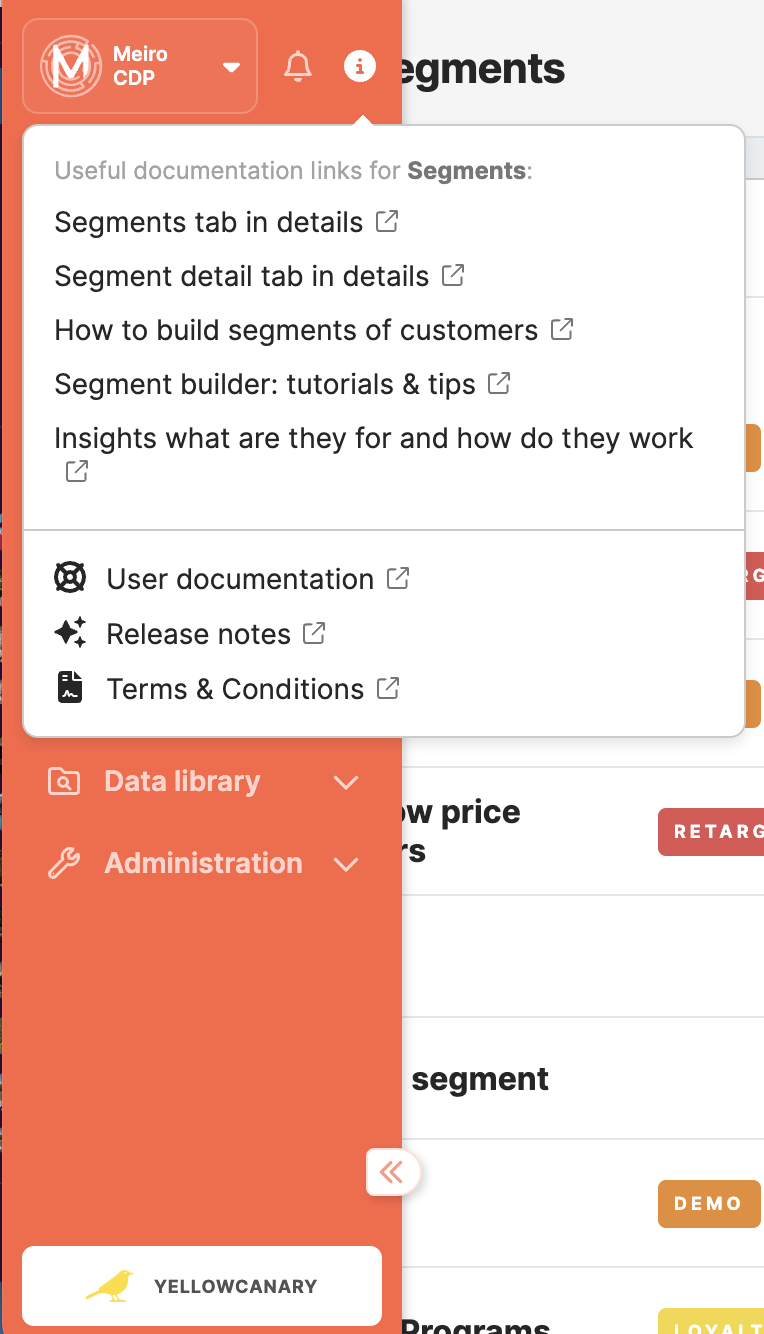 You can always turn to the product documentation under the "Knowledge base" button.
It is structured in a way that recommended articles will appear at the top of the page, depending on the tab you are currently on.
Additionally, you can refer to the user documentation to learn more about Meiro, its interface, tutorials, and answers to common questions. This comprehensive resource will help you get the most out of your Meiro experience and ensure you have the information you need to succeed.