Tab: Segment Detail
The Segment Detail tab shows details of each segment. It is possible to choose attributes and conditions, export  segment, see customer profiles, segment insights. 
The header of the Segment Detail page

Name Your Segment 
This is the title of your segment. Here a view-only sign will be shown for users with a view-only level of access. 
Tags
All tags assigned to the segment or you can assign a new tag to a segment. Tags help to manage segments across Meiro Business Explorer.
Users
Users who have been invited to a segment. If you are the author of a segment or the administrator, you can invite new users or edit the access level for users that has been already invited (please remember the administrator by default has an edit level of access that can not be decreased to view-only).
Notes
For annotation of additional information for later or to help cooperation on a segment with your team members. Here you can drop your comments, notes and communicate.
Delete/ Copy

As an administrator or a  user with edit-level of access, you can also delete or copy a segment. The deleted segment can be always restored from the Trash tab. 

 

Warning: Copied are conditions, tags and exports. Are not copied: export history, invited users are not copied. 
Choose Conditions
Select attributes and conditions to segment customers.  For example, it is possible to filter customers that use Google Chrome browser. Save segment. 
By default, segments will display segment size from the most recent calculation, which may be outdated. You can also click the "Refresh" button to recalculate and get the most updated segment size. Remember exports are recalculated each time.
Learn more: about attributes & conditions, compound attributes, parentheses, exclusion and how to build your segment and use data to understand customers better. 

Segmentation Summary
Segmentation Summary is a summary in natural language.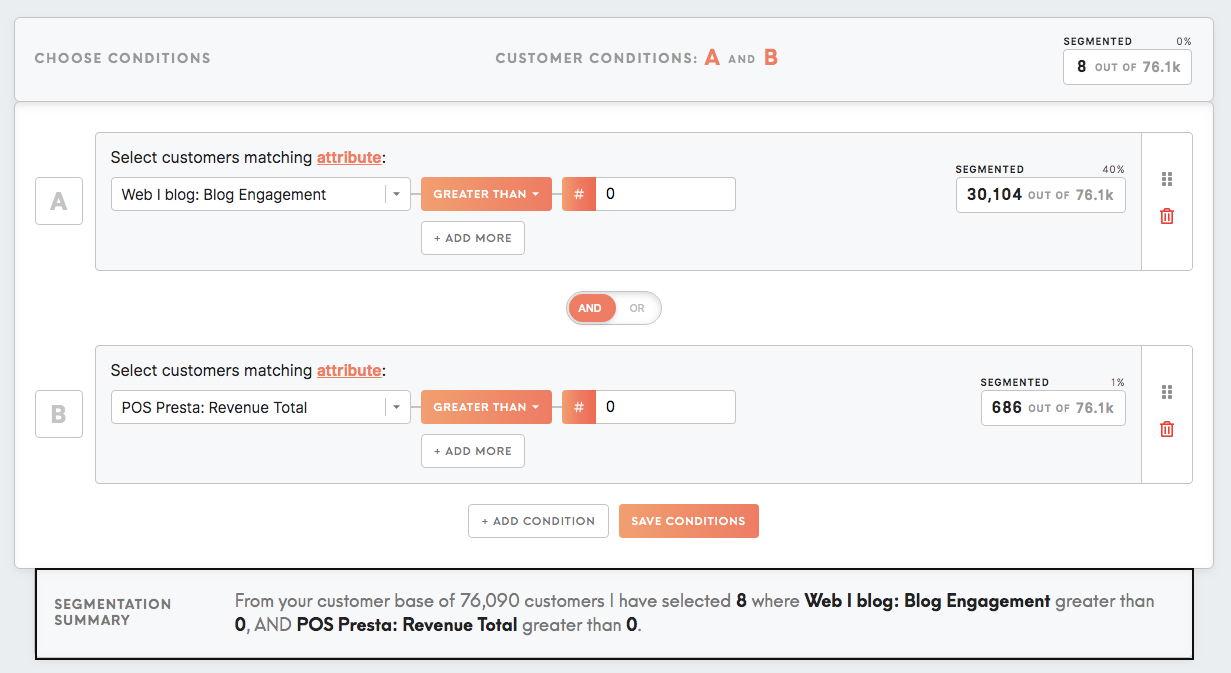 The segmented number/ percentage is displayed on the right side.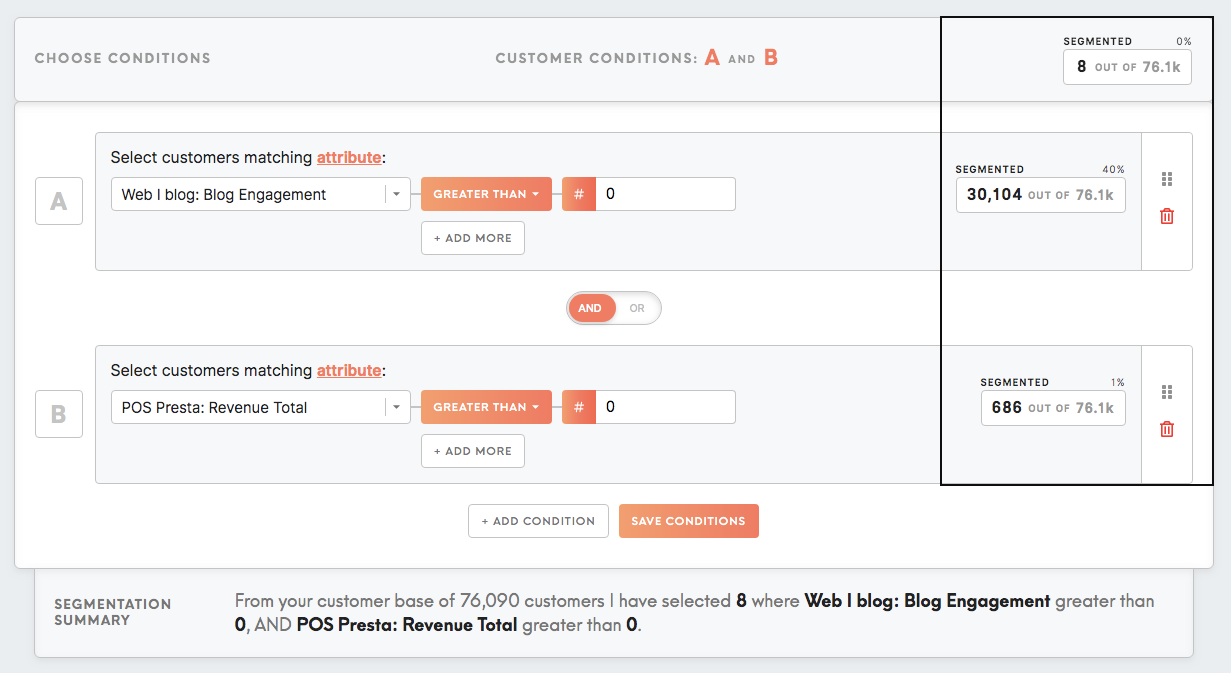 Choose export destinations, schedule and export segment
Export your segment to the destination of your choice. A list of the available destinations is visible in the  Data/ Sources and Destinations tab (exports destinations are set up by Meiro analysts, upon agreement with the client).

It is possible to schedule a specific time for an export. Time is scheduled in UTC timezone.
Currently it is possible to set schedule:
at a particular time/ times of a day,
repeat every minute /hour (from hour to hour).
It is possible to set multiple schedules for one destination.

For some destinations it is possible to set precise parameters managed by an administrator. Usually parameters define where segments will be exported in the destination (e.g. id of audience that will be updated or name of the audience under which export can be found in the destination). Each export destination is slightly different.
Learn more about segment export from these articles.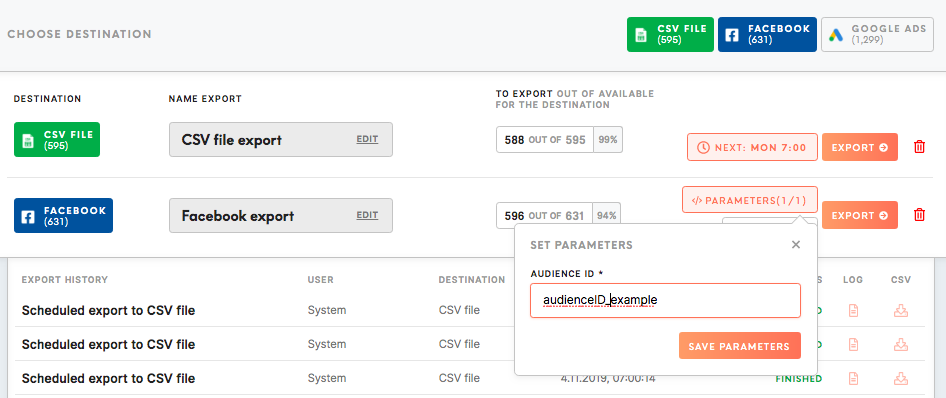 Segment Preview
Browse through customer profiles related to your segment.
Learn more: about customer detail from this article.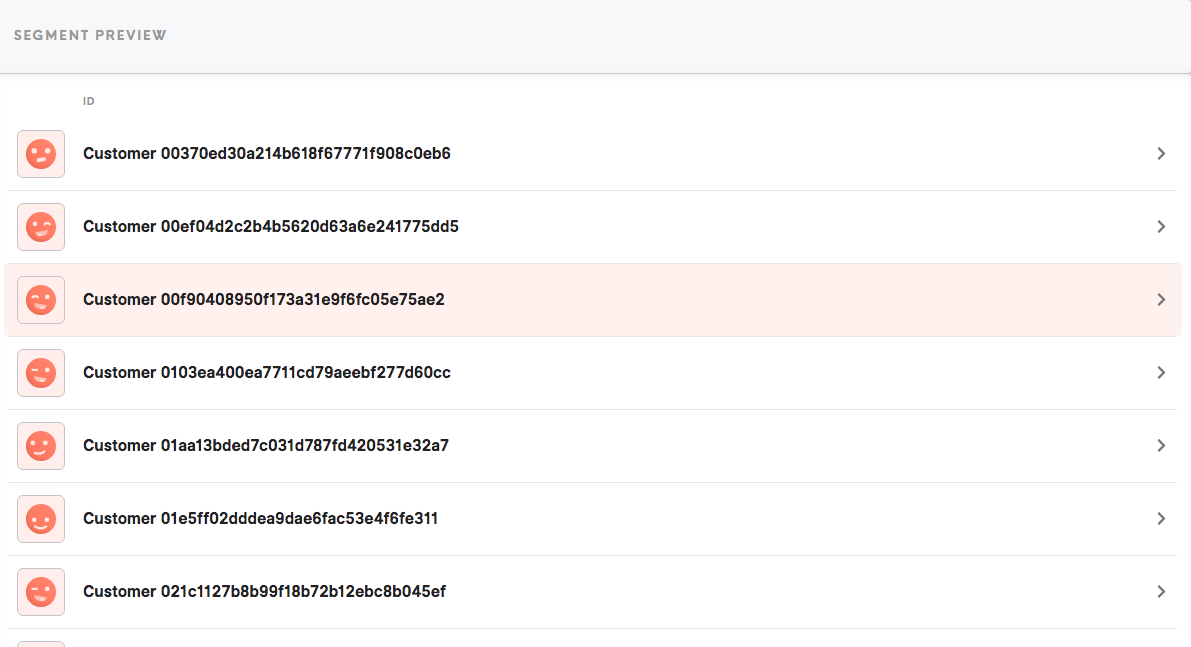 Insights tab
Insights for the all customer database are in the Data tab/ Insights tab. Insights for each segment are in the Segment Detail/ Insights tab.
Search through insights:
By name.
By data source of the attribute, the insight is calculated from.
Learn more: about insights.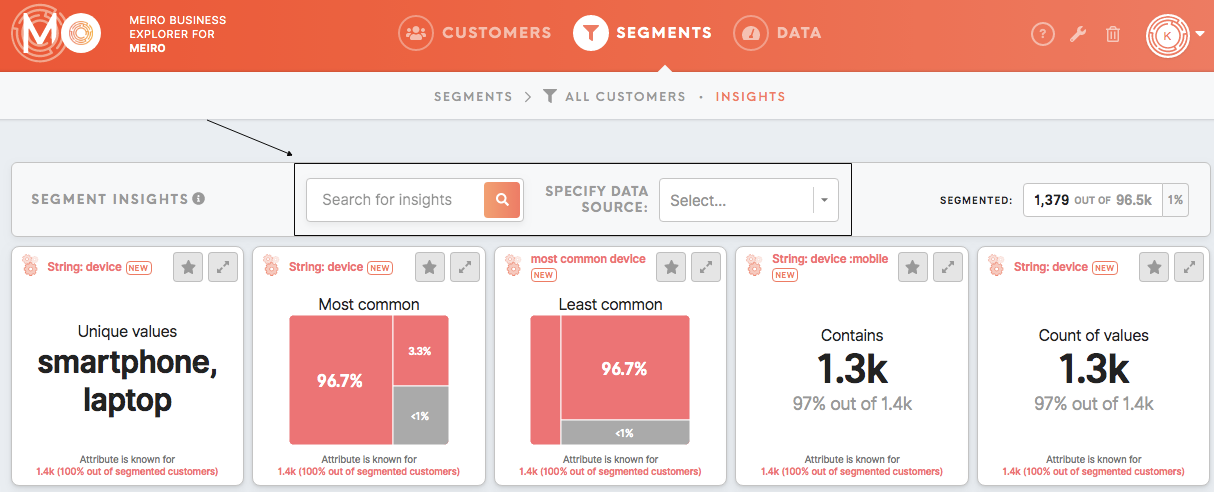 See for how many customers your insights are calculated for: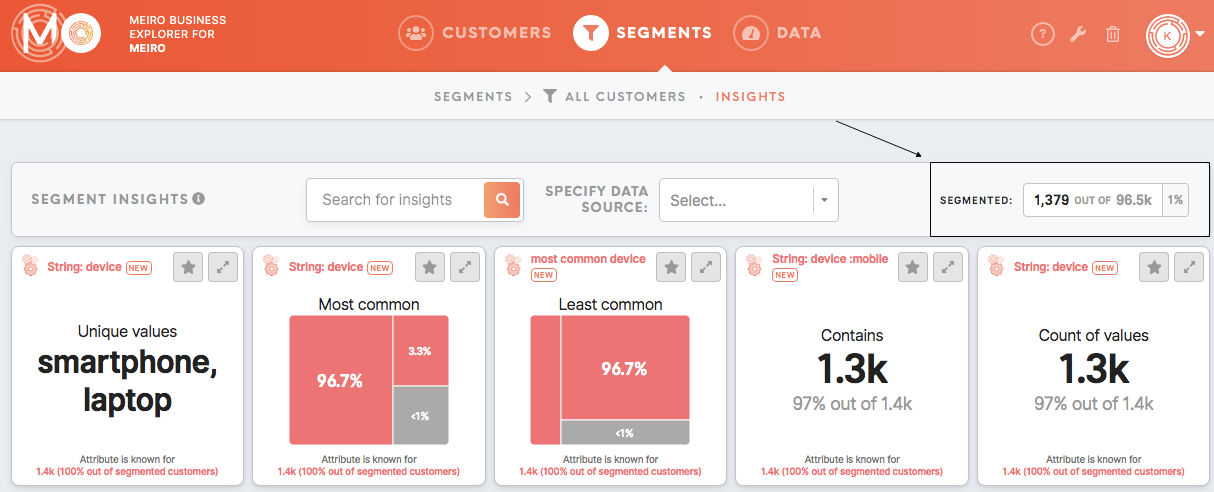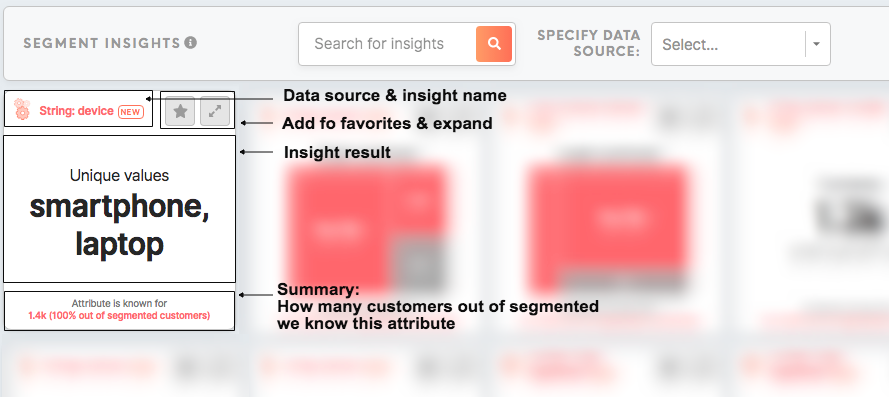 Learn more
How to build your segments and use data to understand your customers better
Customers who have email engagement in a particular country
Customers who visited the website, added items in the cart but left without a purchase
Engaged customers who prefer browsing on a mobile device