Connector Doubleclick
This connector enables you to connect to Doubleclick.
Data In/Data Out
Data In

N/A

Data Out

Output CSV file will be named as specified in the Endpoint and Extract All sections.

The table will be downloaded to /data/out/tables/lineItems.csv (incremental loading is turned on)
Parameters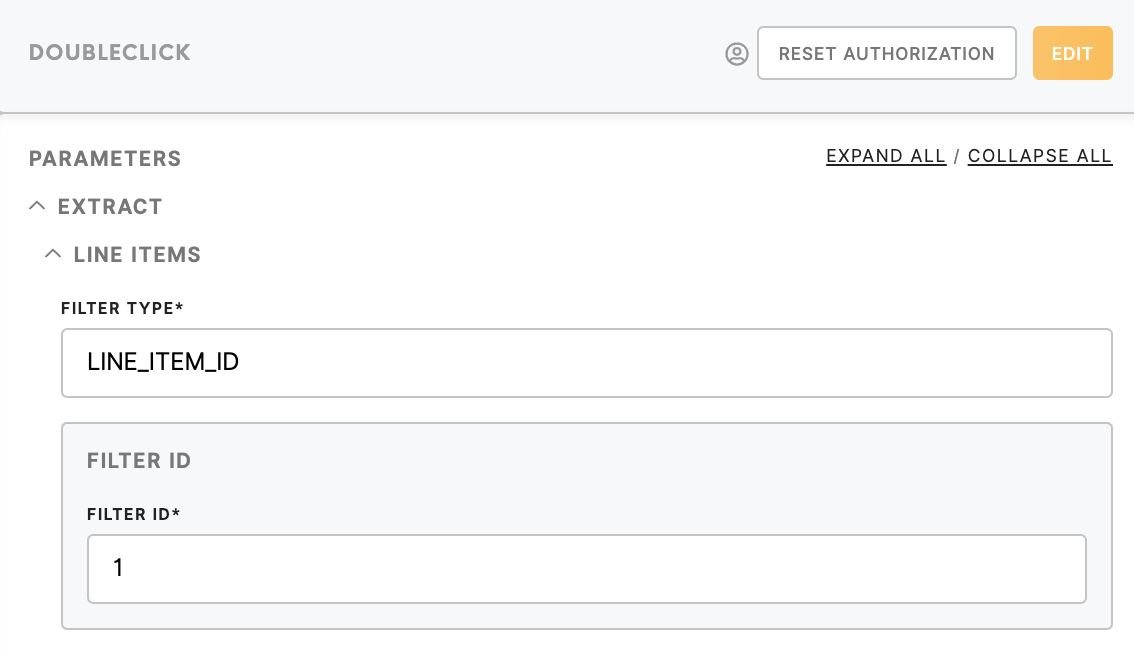 Filter Type (required)

A list of the available filters can be found here.
For example, ADVERTISER_ID, INSERTION_ORDER_ID, LINE_ITEM_ID



Filter ID (required)

Filter ID is an array of integers. A list of all filter IDs can be found

here

.

 




Omit if you want to download all items

.