Release in November, 2023
New Features:
We are pleased to introduce the Email Channel, a powerful tool within Meiro Business Explorer designed to harness all the personalization capabilities and popular use cases to streamline your marketing efficiency and maximize performance by supercharging your campaigns with customer data. Let's dive right into the features!
Don't ever leave Meiro's interface
Create and instantly activate customer segments in the native Email Channel, eliminating the need to export audiences and switch between applications.

Hyper-personalize for conversion boost
Meiro Email channel empowers you to use custom attributes for even more impactful 1:1 personalization. Boost customer lifetime value with dynamically personalized campaigns and create truly meaningful, intimate-like customer experiences.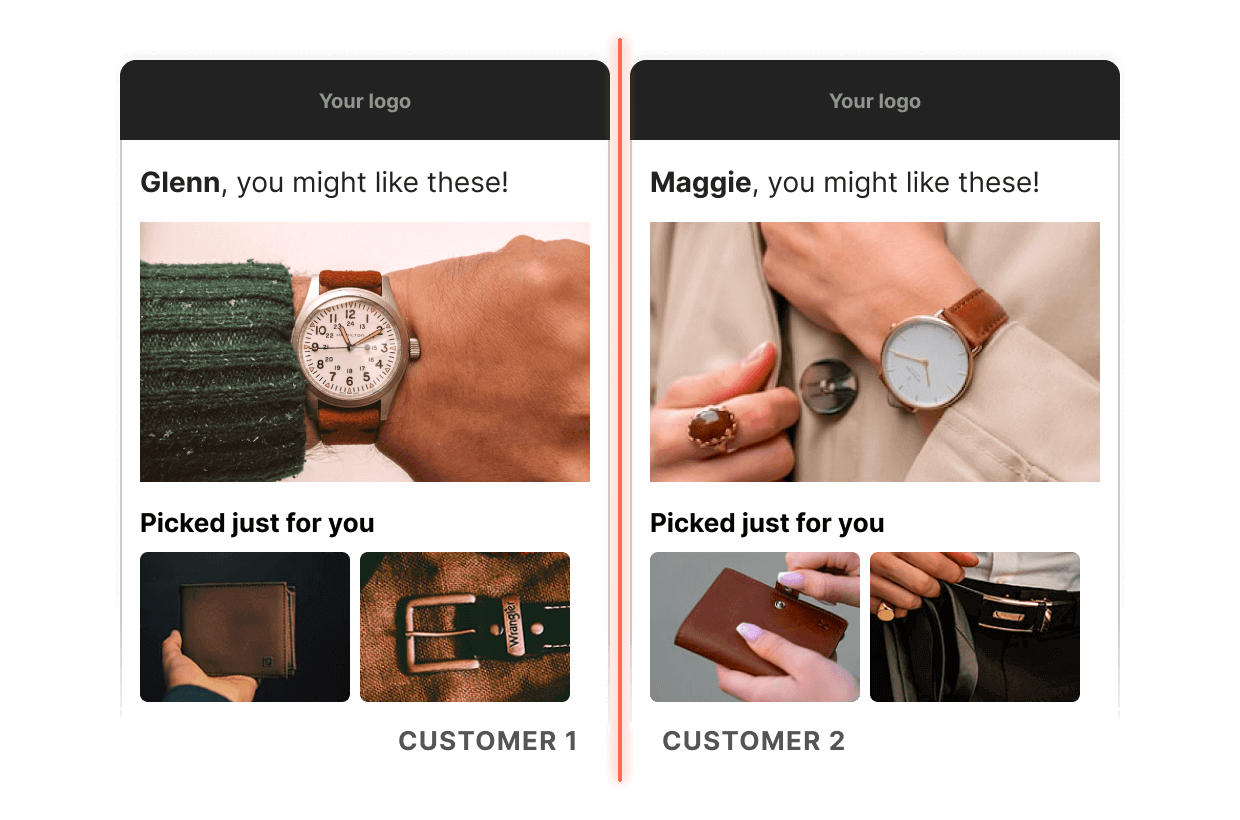 Create beautiful campaigns hassle-free…
Meiro's drag-and-drop Visual Editor requires zero coding or graphic design skills, making creating beautiful email templates intuitive and simple. Additionally, you can upload and edit your own ​​HTML templates within the campaign builder for more control over the look and feel of your brand identity.
…Or use one of our system templates
If you need a quick start, pick and edit one of the pre-defined, professionally designed email templates to match your brand.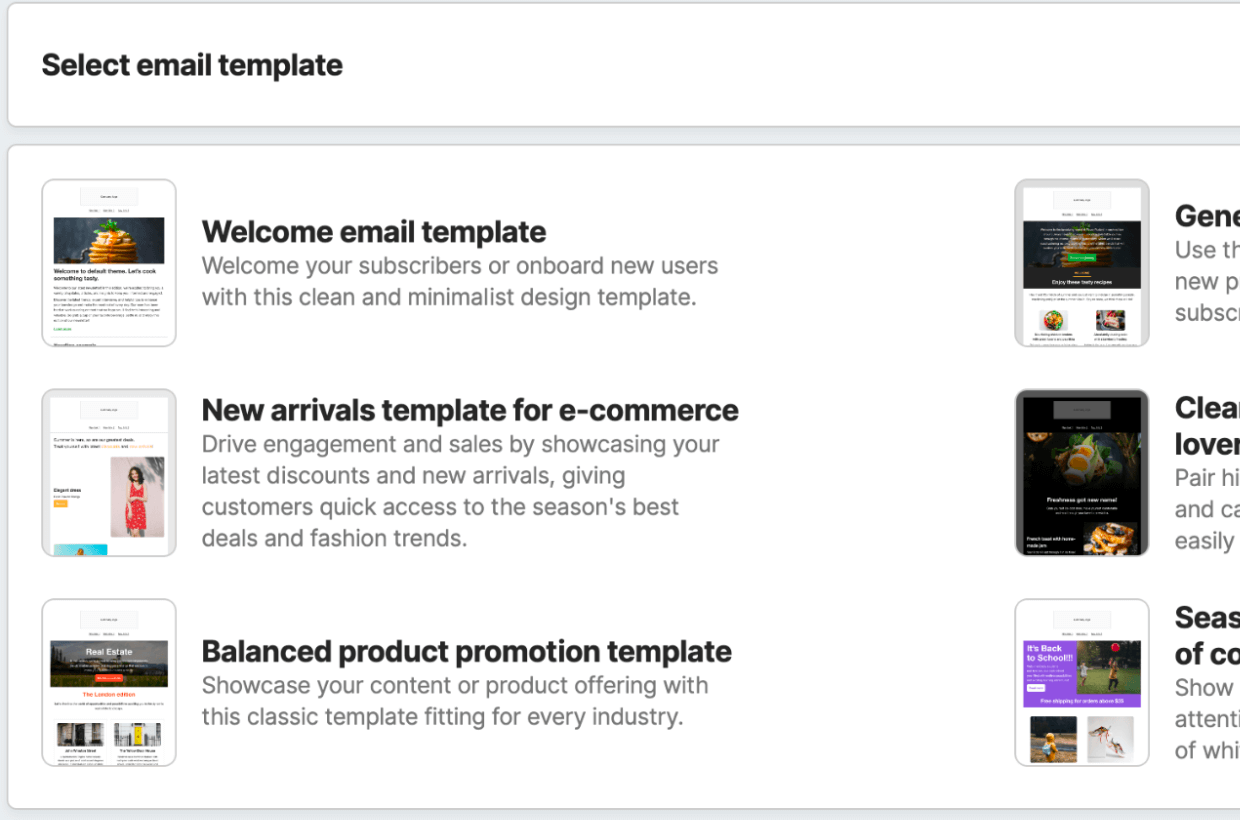 Take full control of scheduling
Schedule email batches for different times and occasions — send a one-time blast or set schedules for recurring automations, such as Abandoned Baskets.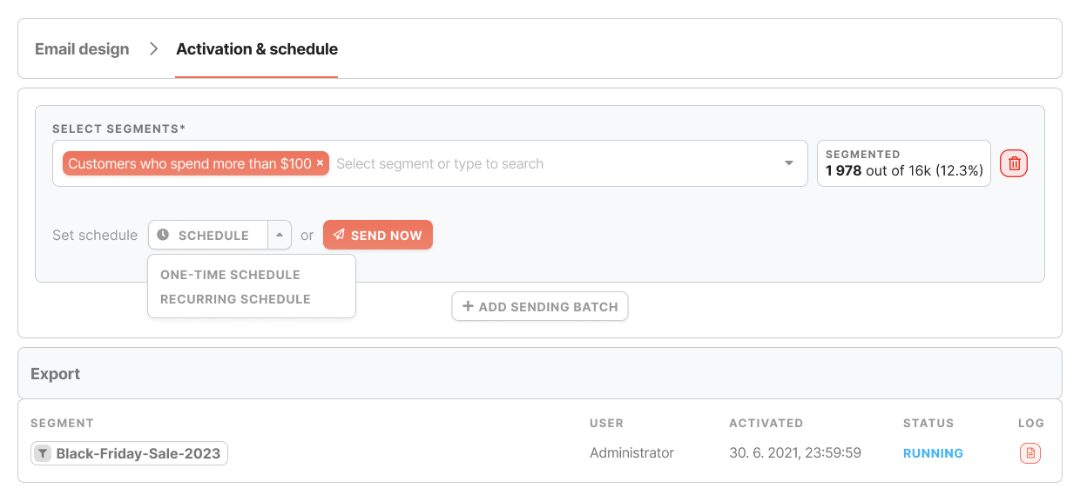 Customize Opt-In and unsubscribe page
Build trust with your recipients by providing a double opt-in flow and an easy way to unsubscribe that matches your brand's identity.
Boost efficiency with AI assistant:
Create campaigns even faster with a built-in generative AI assistant to aid your writer's block.
Optimize campaigns with bespoke analytics:
Consolidate all your email performance metrics in a single comprehensive dashboard in Meiro Reports. Customize it with SQL to perfectly align reporting with your unique objectives and KPIs.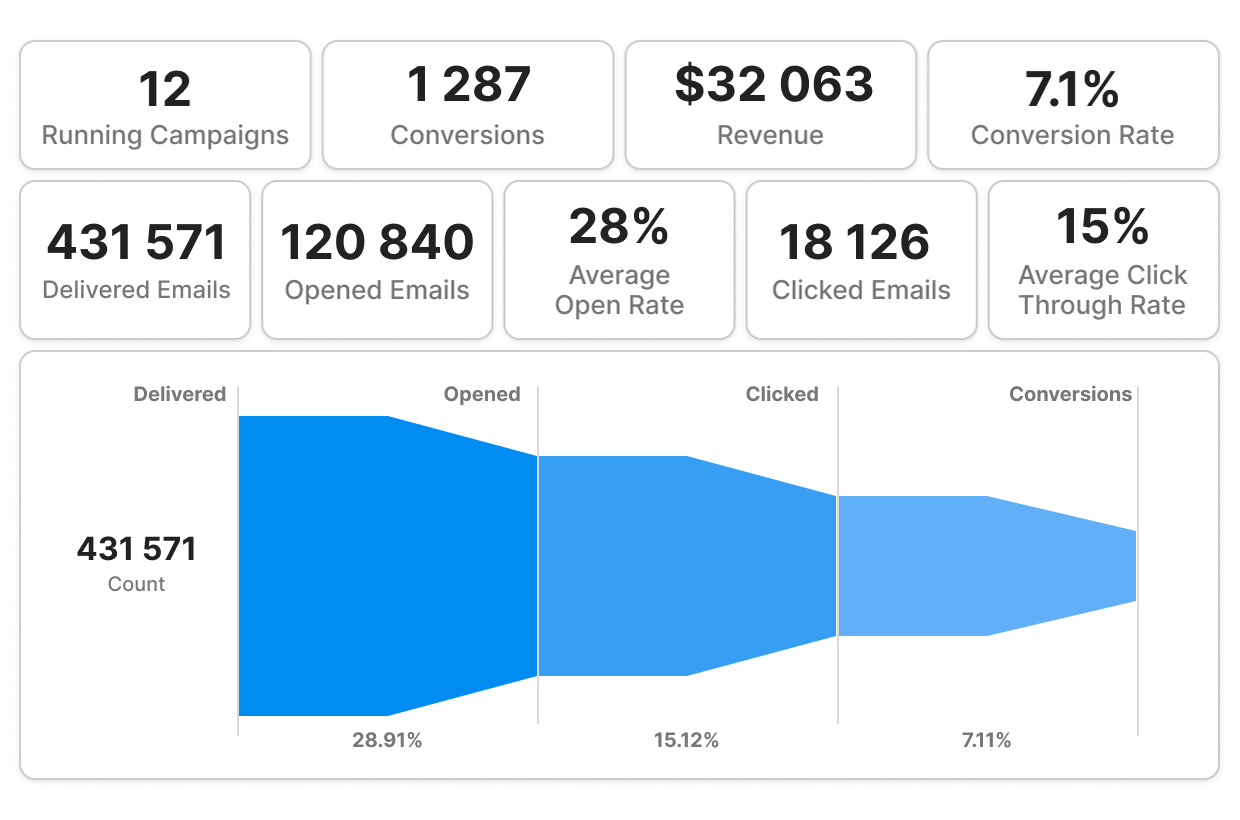 Seamlessly integrate with a preferred email provider:
To guarantee convenience and unparalleled flexibility, our email solution enables you to pick the email-sending provider of your choosing.

Unlock the new Email Channel free of charge! To enable the Email Channel in your CDP instance, please get in touch with us or contact your Project manager!
---
FatZebra is a payment gateway platform that allows businesses to process online payments seamlessly. By setting up a webhook, you can receive real-time payment updates and integrate them into your Meiro Events system for further analysis and actions. Learn practical use cases of using the FatZebra webhook in this artilce.
To simplify the ordering of meta attributes, we have introduced a new SQL preview button in the meta attributes list. This makes it easier to examine them.

When autoload is enabled, the corresponding events under the Administration tab will be marked with a green check icon, indicating it has the autoload configured. Events without autoload configuration won't display any check icon on the list.

We have optimized the user list by hiding system users from the interface. To view these users, use the toggle switch added to the Users tab. This update results in a more organized and focused view of users within your CDP.
Bug fixes:
There is no validation of faulty payloads on the front-end SDK for "contact_form_submit" events
[Internal] Segment not refreshed and exported CSV is blank
When building a new insight using a Date type attribute, the condition "Between" leads to blank screen