Releases in May, 2023
New Feature:
The "available in channels" section shows the segmented audience count that might be targeted through each specific channel. Only customer profiles with attributes that match attributes used in the configuration of each channel will receive the relevant campaign.
If a channel is not configured, you will see the message "Not active" for that particular channel.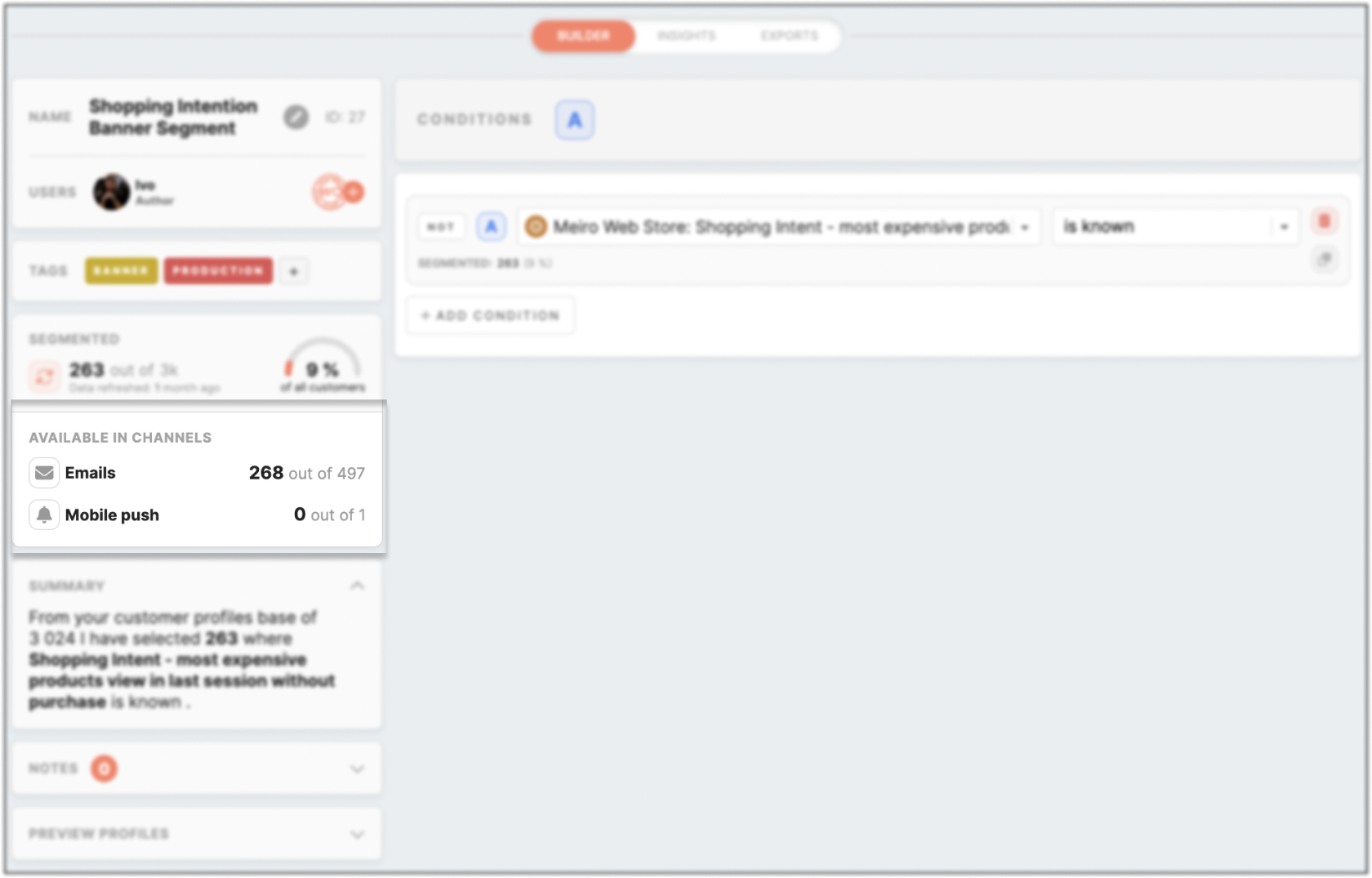 [Jira]
Improvements:
Bug fixes: