Releases in August, 2023
New Features:
Scheduling icons in the Mobile Push

The scheduling icons were added to the list of Mobile Push campaigns, providing a quick overview of your campaign schedules and the segments included within each sending batch.

This change involves renaming the "stitching rule" into "stitching category" for clearer representation. Upon clicking the "create" button, a modal now appears, prompting the entry of an unchangeable ID and a category name. Notably, the step of attribute selection during category creation has been eliminated to streamline the process.
Improved entity visibility under the Administration tab
The Sources, Events, and Attributes tabs have introduced a new "Show Hidden" toggle button. Hidden entities are now removed from the user interface by default, providing a cleaner view and focusing on essential information.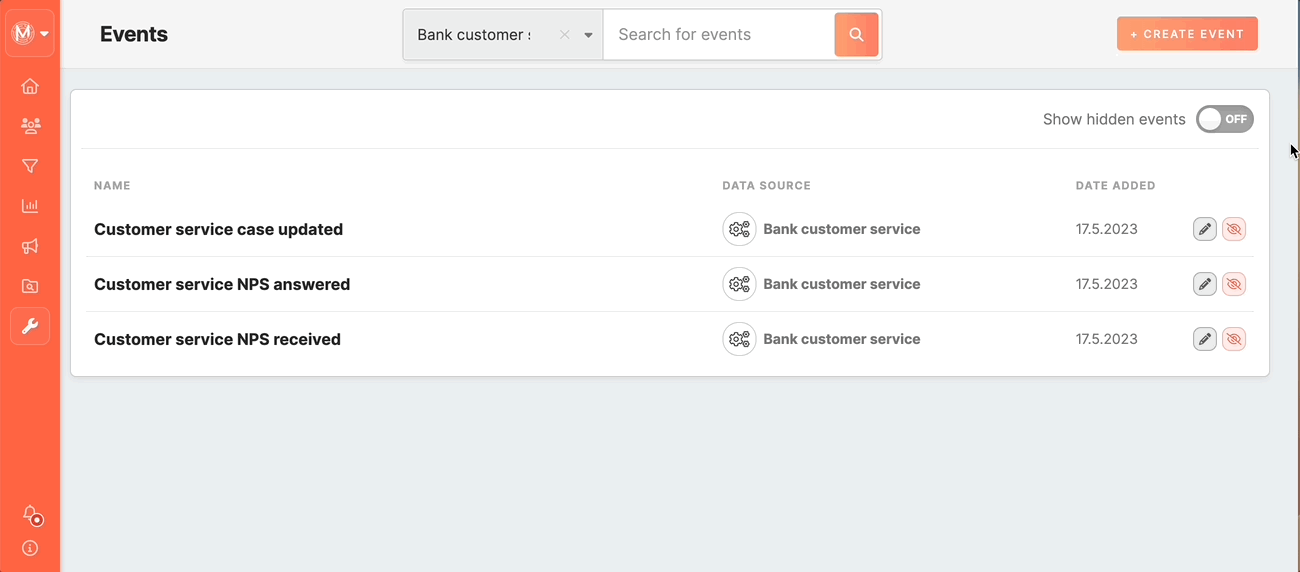 Printing reports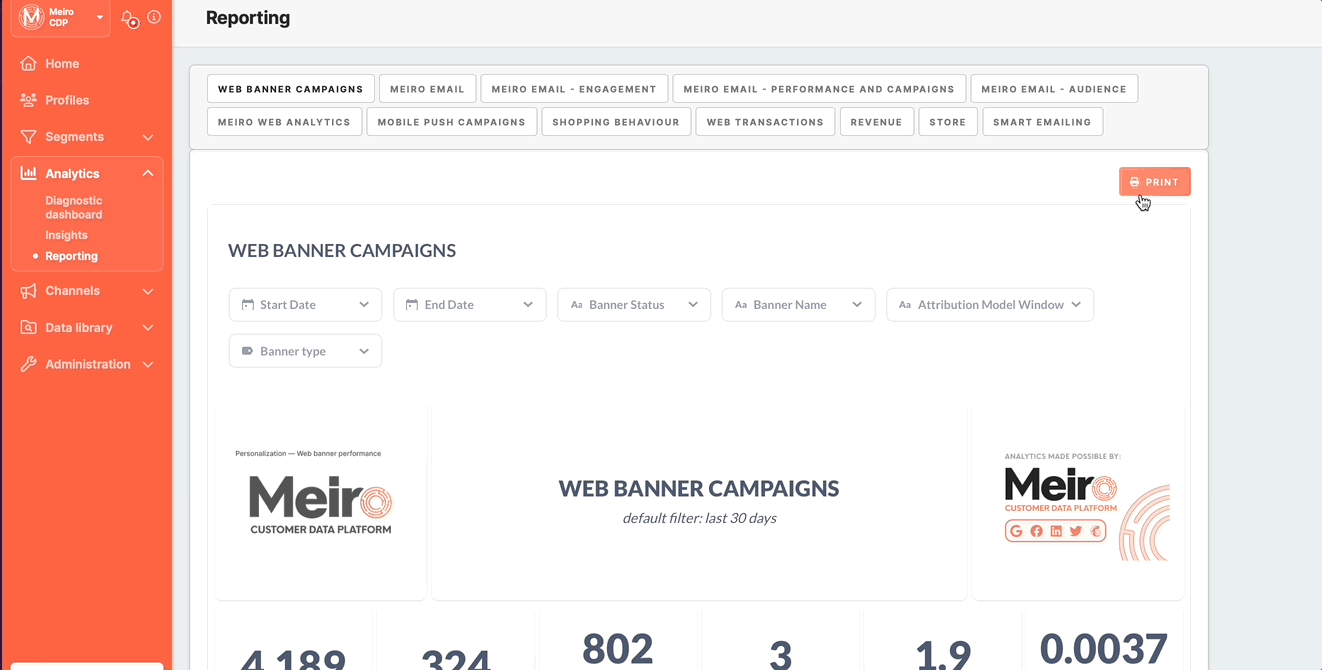 The ability to set event processing priorities using the new toggle system was added to the CDP. Enable the toggle on the detail page of a desired event under the Administration/Events tab. Once enabled, the corresponding events will be indicated in the events list by a green check icon, indicating their higher processing status relative to others.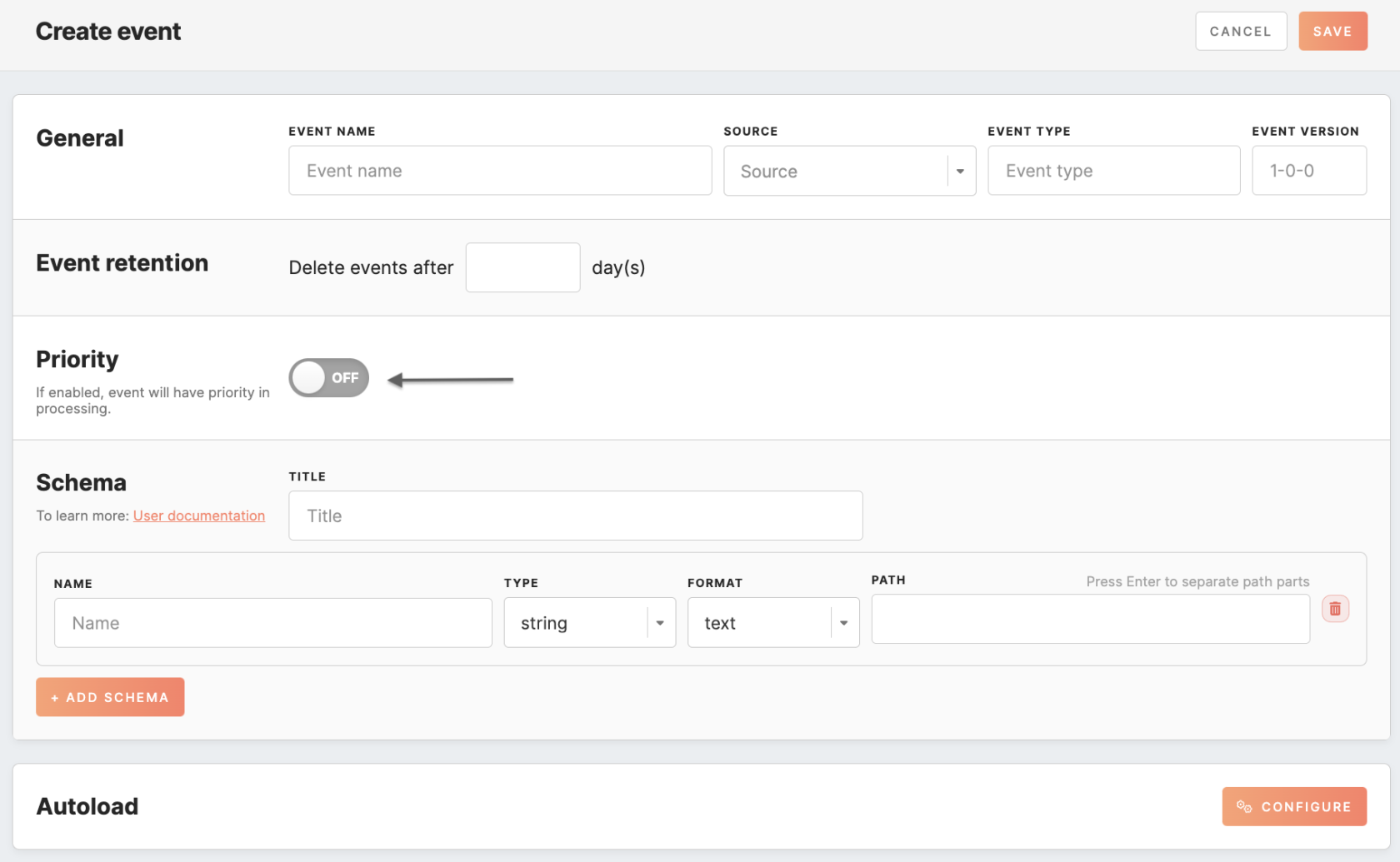 Improvements:
enhanced SDK public interface with a new MeiroEvents.getSessionId() method

get geolocation data from overrided IP address header
Bug fixes:
CDP FE crash after opening the segment from a link
[client] CSV export failing
Fixed nonworking click on the "last search" in the profiles tab
[client] Cache is not automatically updated
[client] Events are not visible on the Meiro Events dashboard
[client] Fixed error on CDP Destination for Cockroach connector
[client] role access should give permission to view account but it does not
Visual bug on insights
Graph on Diagnostic dashboard is not correctly displaying data
[client] ME huge cookie not accepted - ending with 431 code