Loader Pure Cloud
This component allows you to create new contact lists and add contacts to an existing contact list in Pure Cloud.
Data In/ Data Out 
Data In

The loader requires input file to be named contacts.csv

If contact_list_id is set, the contacts are pushed to the contact list with this ID. Otherwise, a new contact list is created.

Data Out
N/A
Learn more: about the folder structure here.
Parameters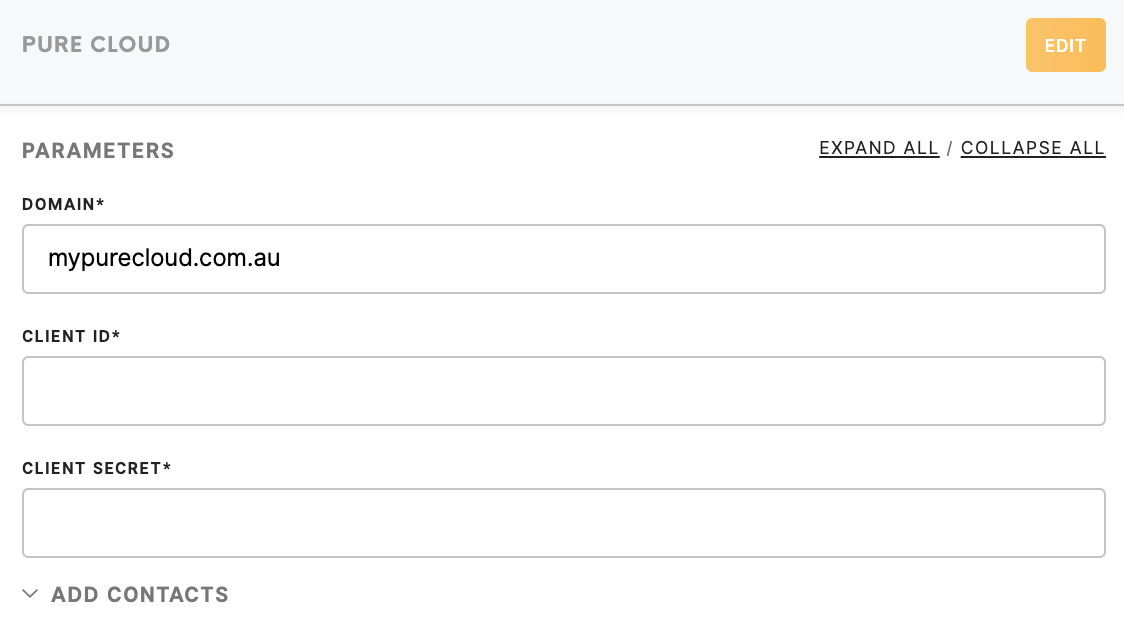 | | |
| --- | --- |
| Domain (required) | Name of domain. |
| Client ID (required) |   |
| Client Secret (required)  |   |

| | |
| --- | --- |
| Contact List ID (required) |   |
| Contact List Name (required) |   |

| | |
| --- | --- |
| Column Name (required) | The names of the contact data columns. |

| | |
| --- | --- |
| Column Name (required) | Name of the column that indicates the phone numbers. |
| Type (required) |   |