Where to find user documentation, tips, product tour
You can always return to the product tour that was introduced when you started to use Meiro Business Explorer.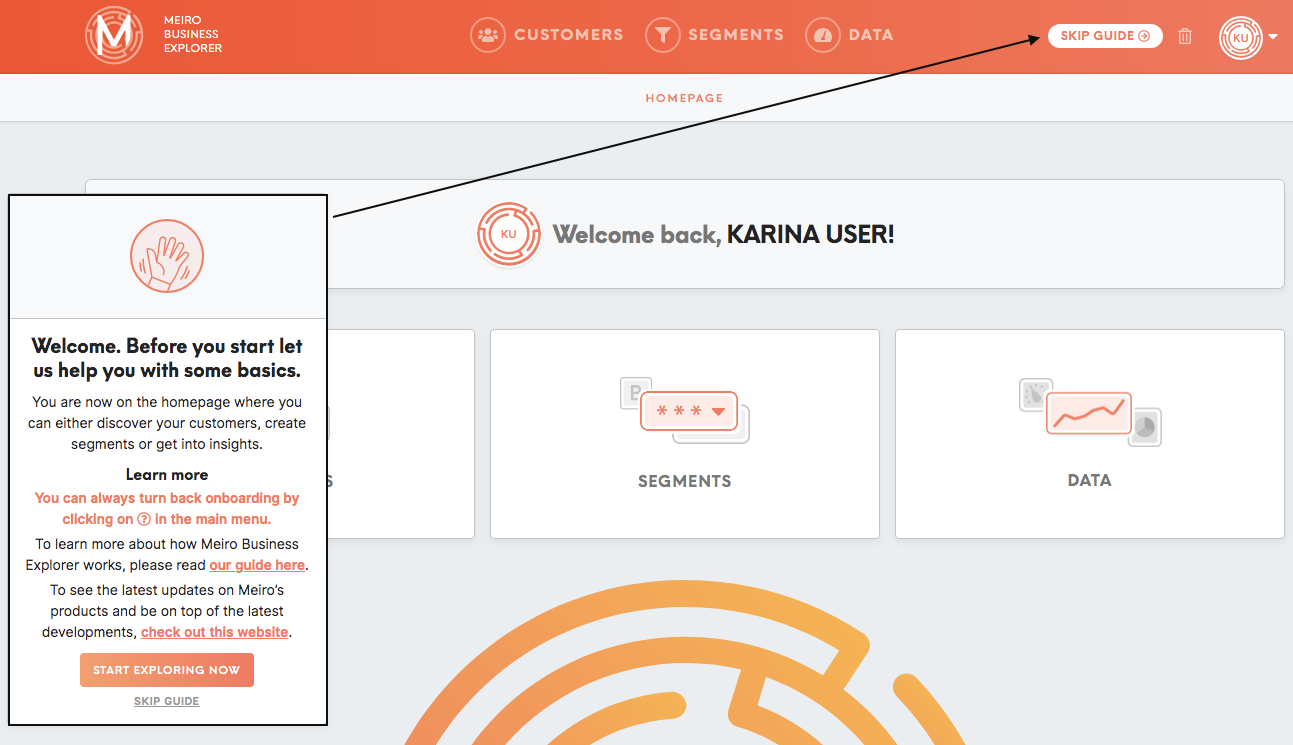 To return to tips that have been appearing while using Meiro, you can click on the "i" button available in the tab. All tips have been also listed in this article.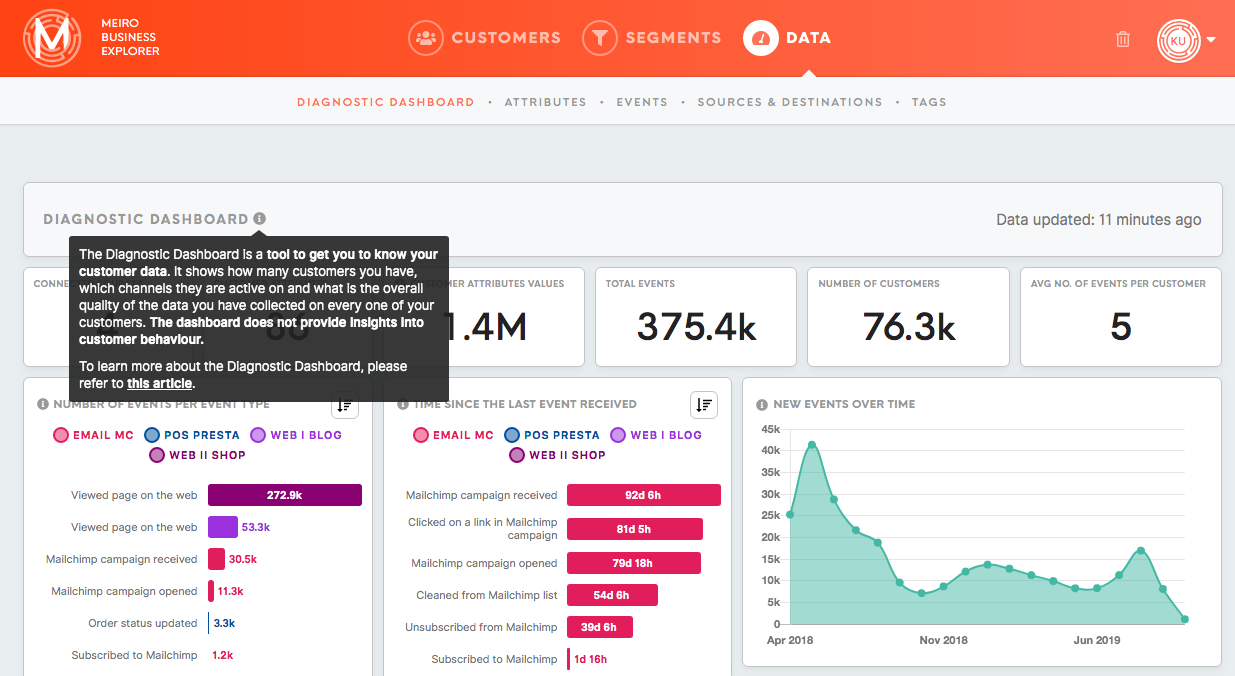 Learn more: To learn a bit more about Meiro, its interface, tutorials and common questions, please refer to the user documentation. Access it at any time through the link in the User Settings tab.