How conditions work
A condition is an attribute or a set of attributes defined for a particular segment that narrows the result.
You can choose and customise conditions after selecting or creating a particular segment. Conditions are used to build enriched custom audiences.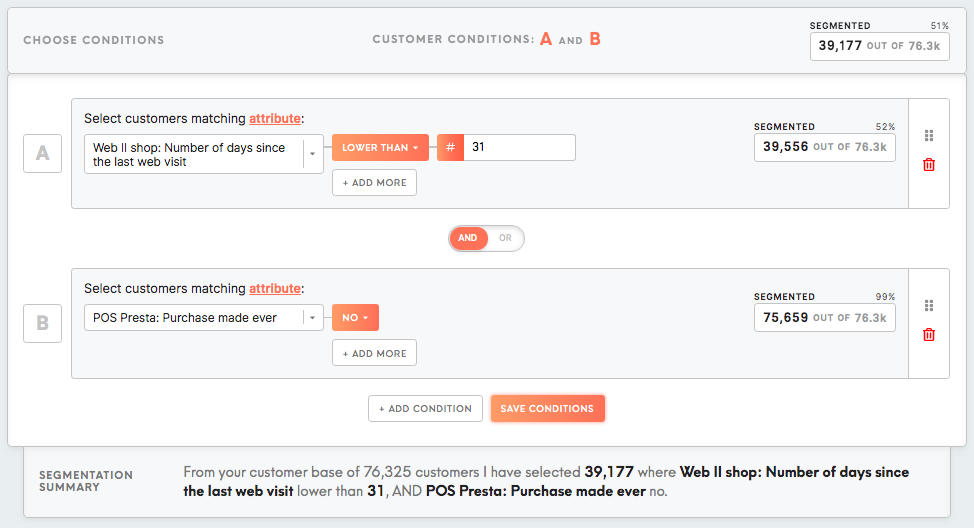 It is possible to set up multiple rules within one condition.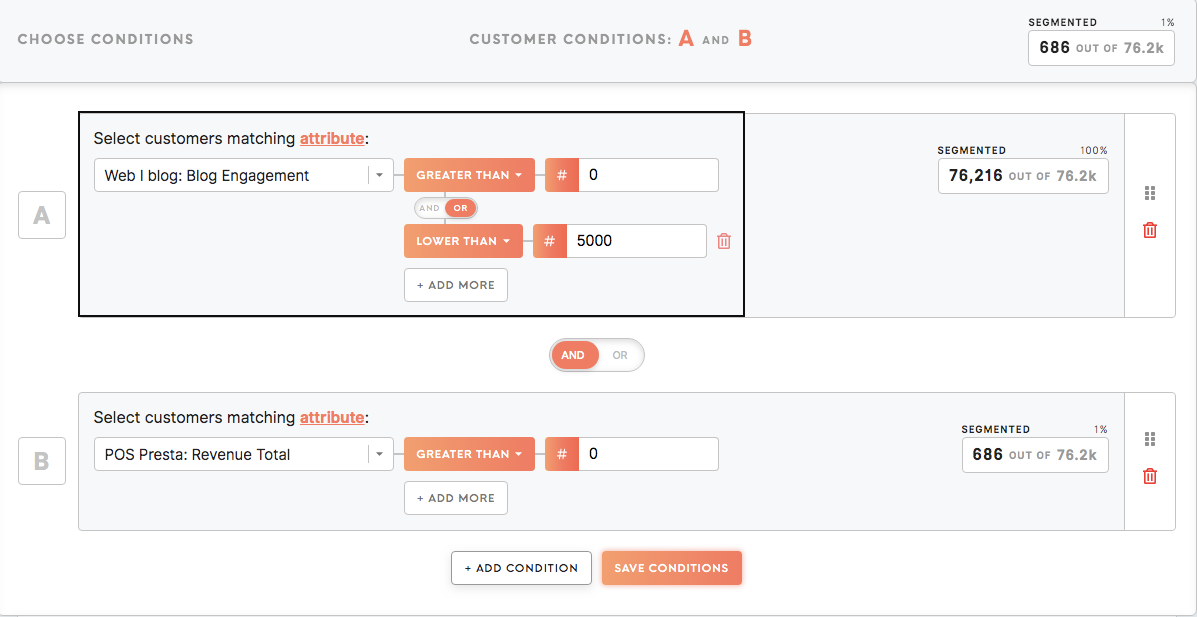 Some conditions have more dimensions that are built from compound attributes (like in the example below with Transactions Date or Transaction Revenue).

Within one condition it is possible to build nested queries.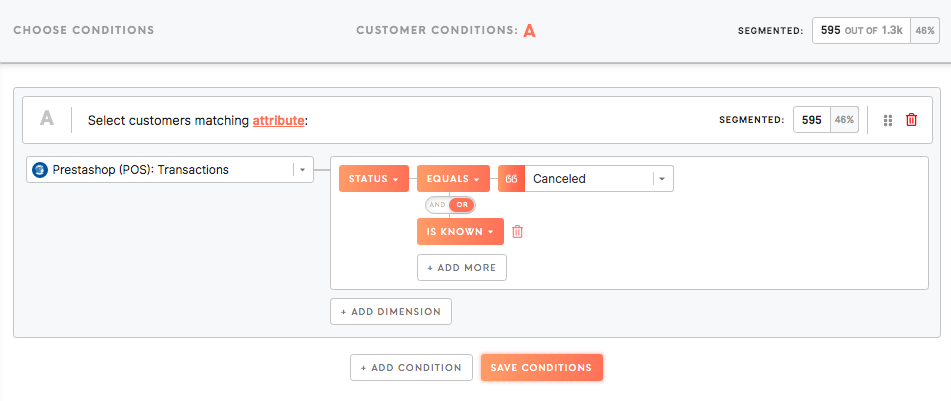 You can also move or delete the condition.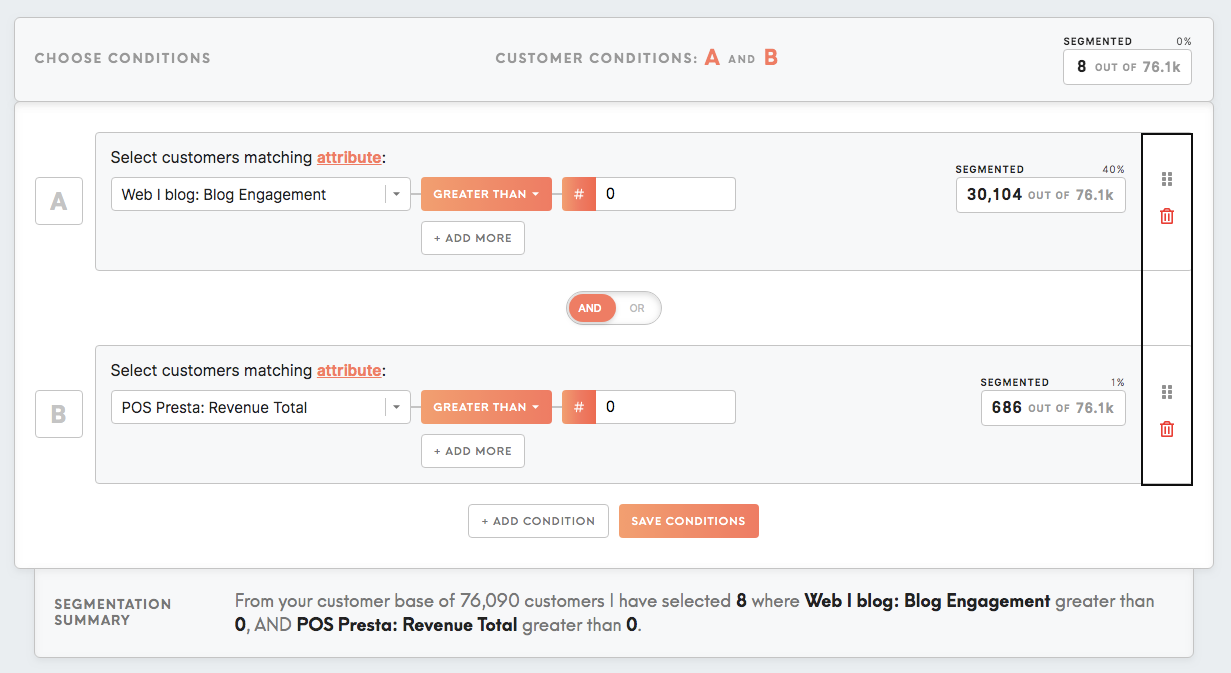 String conditions are not listed in alphabetical order but the most popular values will be listed on the top of the search box instead.
Attributes greater than 0 do not include 0.
To learn more about how conditions work, please refer to the Segments tab as well as tutorials.